The best team you can have in Bhutan.. thank you for hosting us and making our trip such a wonderful experience for us.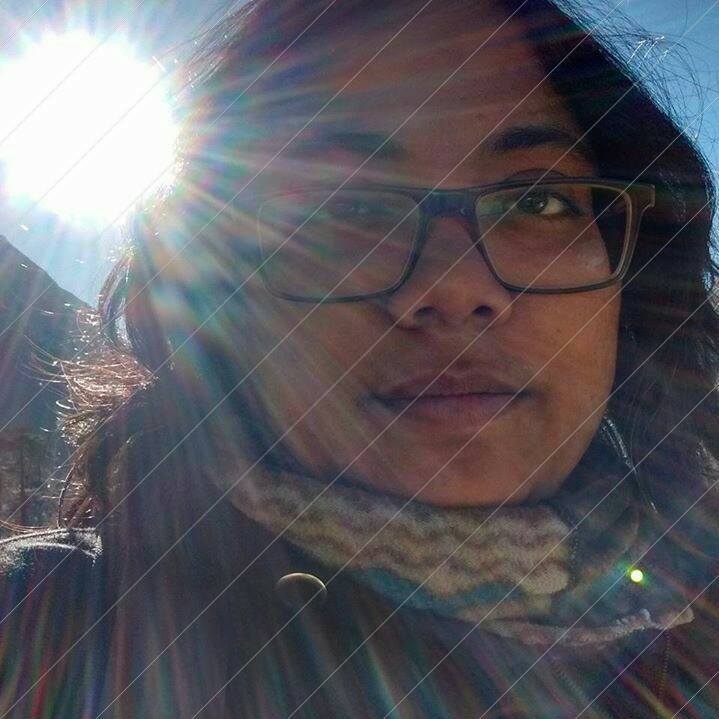 Sharmishta Chakravorty
He is an excellent guy, provides very good professional service and is ready to go the extra mile to help you…Get in touch with him without second thoughts if you wanna hit the road in a bike in Bhutan.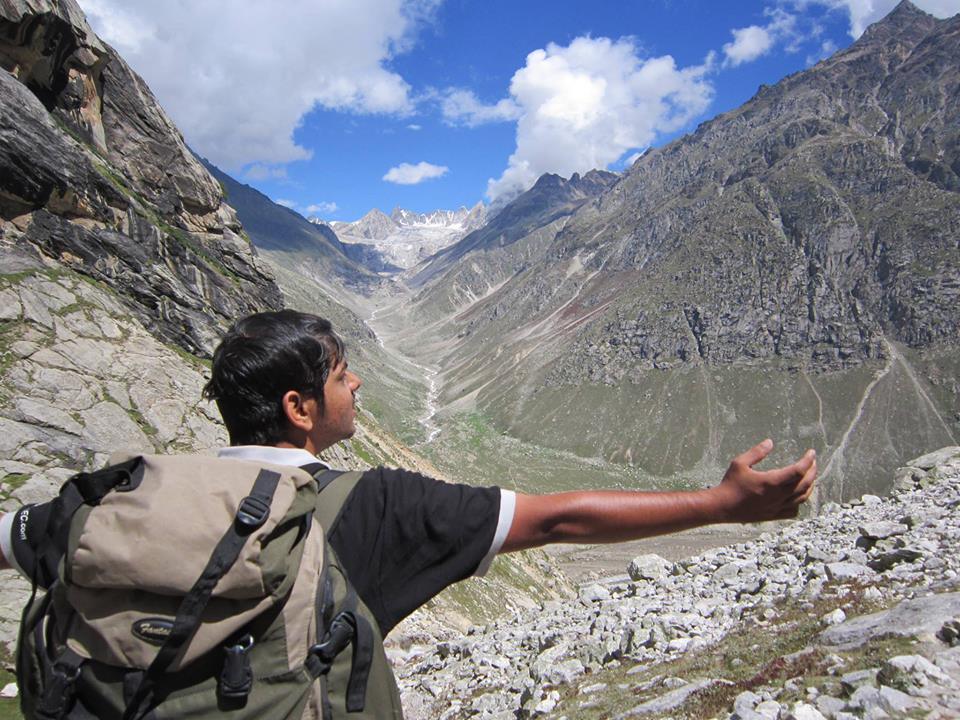 Vijay Prasad
Thank you Bhutan TUSK Motorcycle Tours for an unforgettable trip! I had very limited experience riding a motorbike and was travelling alone. Khandu and his team could not have made me feel more welcome during my nine day trip from Paro to Trongsa. I received exceptional service and the itinerary was perfect. Thank you!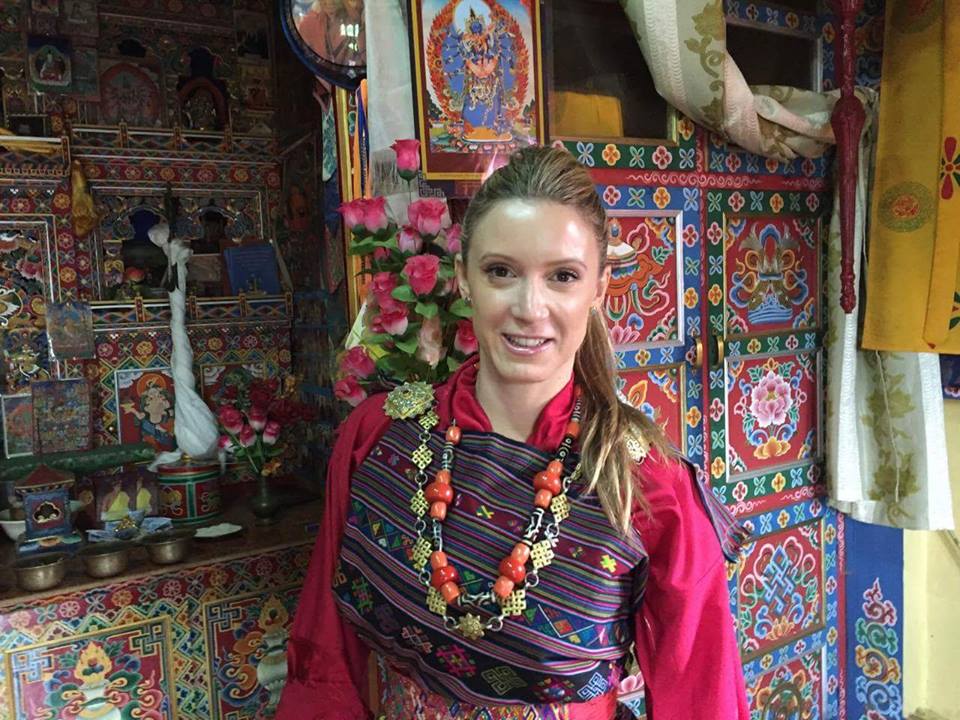 Ana Elisenda Holden-Peters
On 12th December 2016 we hired a bike for a whole day. The bike condition was superb and the owner was truly amazing and very warm hearted person. He not only gave us his bike in a reasonable price but he guided us everything that helped us a lot to complete our 320km journey safely. I would highly recommend their service to anyone who wants to get a bike but not sure about the service and other stuffs in Bhutan.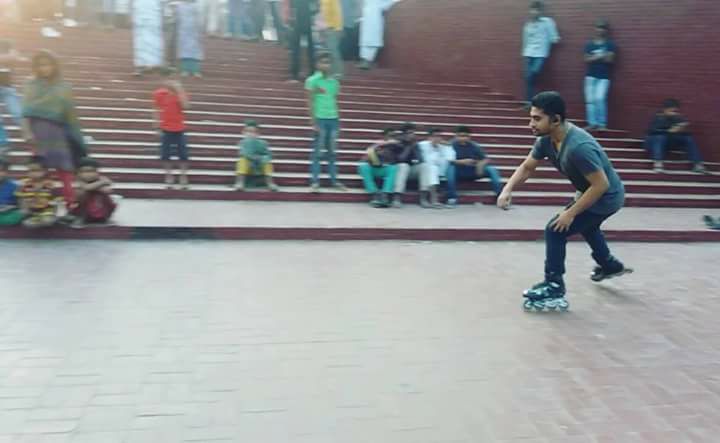 Sabbir Ahmed
If there is an optionn to give more then five stars, I would give that. Their service and behavior is excellent. I hired a bike for one day on 12th december,2016. Bike was in perfect condition and didn't give any problem whatsoever. Owner himself assured me, in case of any emergency, he would do anything necessary to get me back safely. Moreover, the owner is a rider himself. So he knows the bike very well, and can even suggest you a better itinerary that meets your taste.
I recommend TUSK highly for hiring bike in bhutan.
Alam Ashraful
You are a dream team ! Even on the horrid roads Tiger kept me calm . Tshering and TP always had a lovely story to tell . The magic mechanic who fixed bikes with the speed of light and then there was you to lead the way !
Thanks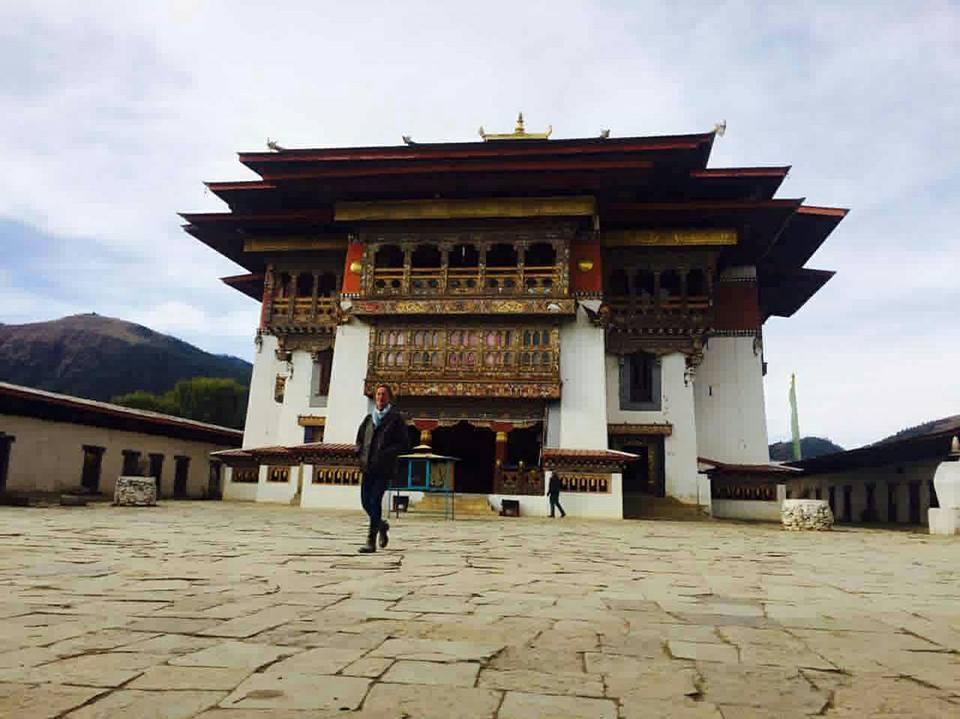 Sacha Hart
What an excellent vision this "Kingdom of Happiness" keeps and doing every bit to live up to it. There are so many lessons we all can take from Bhutanese People to improve ourselves individually as well as a whole nation. Bhutan sets a perfect example of "Live and Let live" where each and every individual CARES about nature because they know exactly what powers it has.
We could experience its beauty when we met these awesome,most humble and extremely caring people – Thinley Penjor Builder Rider and Tshering Penjor who made our Journey such a memorable one. Thanks a tonne for taking care of us so well. We will come back very soon 
😋
😋
And yes we loved seeing all three of you in that National Dress-GHO.. 
(TP could accommodate all our phones and cameras in it when we asked him to click pictures from all 
😄)
THANK YOU guys. We love you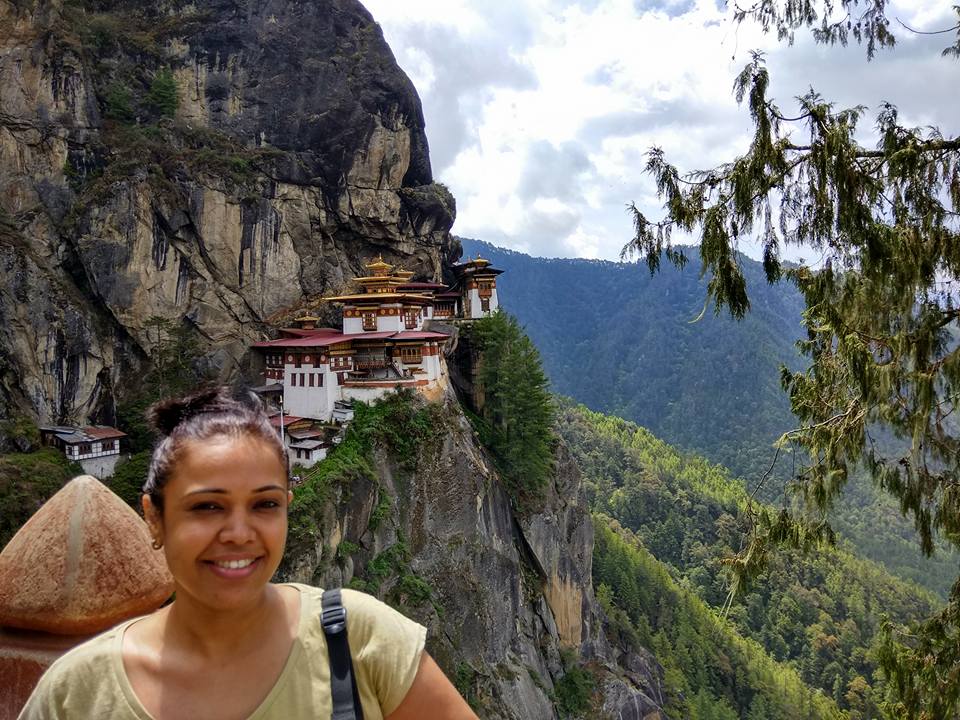 Jay Shree
Dear Khandu As part of Julian's recent trip from west to east across Bhutan, Catherine and I wanted to thank you and let people know what an outstanding job you and your team did to deliver one of the most spectacular trips we have ever undertaken. In spite of the condition of the roads, we felt safe and there were always options for those who had had enough riding for the day. Your guides Tshering and TP were knowledgable and attentive in the extreme. We never wanted for anything. The hotels were clean and comfortable and even if the food was repetitive the kitchens always did their best to make it interesting. You went out of your way to give us a wedding anniversary we will always remember and to throw a birthday party for Sacha, that was a wonderful surprise. The bikes were always in tip top condition and our special thanks go to all those who made our trip so much fun. When I looked around our group in the evening we were tired but always smiling and laughing. When I looked around the other groups, who were doing much as we were, they looked tired and irritated. The only difference between our trip and theirs was you and your team. I think that says it all. Best wishes to everyone. Nick and Catherine Hanbury-Williams.
 https://www.facebook.com/cmc.chevalier
A huge thank you to Khandu, Tshering, TP, Mike the mechanic, Tiger and the rest of the crew! Our 1,000km trip across Bhutan was exciting, challenging and so rewarding. And you guys provided fantastic support. Thank you, you are the perfect team in a wonderful country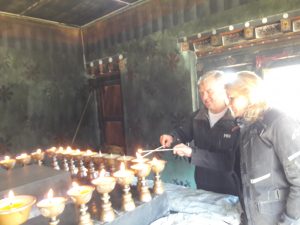 Stephen and Mary
October 2015
"I have toured by motorcycle through many countries in Asia and my Bhutan ride — guided by Khandhu –ranks right near the top. We rode his classic Royal Enfield bikes on a multi-day tour that encompassed the stunning 4,000 metre Chele La pass, challenging off-pavement tests, and cultural visits to dzongs and Buddhist monasteries. Unlike neighbouring countries that are rapidly losing their cultures to globalization, Bhutan proudly retains its traditions and offers a pure and unique Himalayan experience that I didn't think existed anymore. This was an exhilarating trip and I thank the Bhutan TUSK team for designing a custom tour and making it work so seamlessly."/
Ron Newton, CANADA
I FELT AMONG FRIENDS HAVING MY TRIP IN BHUTAN WITH KHANDU AND HIS CREW FROM TUSK MOTORCYCLE TOURS
First of all, they responded very fast on all my questions I send via mail. Also, the program they send me was even more than I could wish for: the grade of hospitality was amazing, they never stopped asking if I was okay and wanted to do extra visits. I felt like a king. And the hotels and included lunches/dinners were excellent. I booked 3 days riding the Royal Enfield, but wished I had booked more. Most roads are in excellent condition, there is hardly any traffic and riding the curbs on the mountain roads is truly amazing. And Khandu: he is such an experienced rider and rides according to your competences. And he really took care about me, warning for dangerous situations eg. We even did a day offroad riding, which was great fun. I now understand the value of the Enfield in these circumstances.
One highlight you HAVE to ask TUSK to put in your itinerary is the Chelele Pass; the ride and view on top are wonderful. All in all a memorable stay, and I hope I can come back next year to do a longer ride with TUSK. One point of advise: don't get scared off by the government-set daily sum: in the end it is worth it and actually equals your daily spendings on a more luxuruous trip.
Tim Kreuk , Netherland
GUIDE WAS VERY KNOWLEDGABLE ABOUT ALL OF THE SIGHTS AND THE HISTORY OF BHUTAN TOO
Ashish was a great guide! He always made sure we had everything we needed and that we were taken care of. He was very knowledgable about all of the sights and the history of Bhutan too. Most importantly he has a great attitude and always a smile on his face. He was very enthusiastic !!! I would highly recommend him.
From Elie Sasson
THIS TRIP BHUTAN WILL ALWAYS BE CHERISHED & WOULD LOVE TO COME BACK AGAIN & AGAIN
This trip bhutan will always be cherished & would love to come back again & again.. Kudos to Bhutan & its eminent King!!
I am Savitha Gowda from Bangalore,India. I was traveling in Bhutan as tourist from 19th feb to 25th feb 2011. It was indeed an amazing experience, while coming down Tigers nest i slipped and fractured my ankle,immediately 3 boys came to me and asked if i was OK,they saw my ankle swelling …and made a…
FROM SAVITHAGOWDA, BANGALORE
DISCOVERING THE KINGDOM OF BHUTAN IS QUITE AN EXPERIENCE
The country is unique : for example, watching the Himalayan chains end enjoying a temperature of some 20°C. First of all we appreciated the kindness of the local people, whether they live in towns or in the mountains
Discovering the kingdom of Bhutan is quite an experience. The country is unique : for example, watching the Himalayan chains end enjoying a temperature of some 20°C. First of all we appreciated the kindness of the local people, whether they live in towns or in the mountains. Our guide dedicated…
FROM JEAN-JACQUES MARCHAND, UNKNOWN
We were there for 11 days, had good time, good food, good view and good memory, can't not wait to go back again.  Our road captain, Khandu, and all the supporting crews did a fantastic job.  They even prepared a surprise party for my wife's birthday.  Thank you all again ….More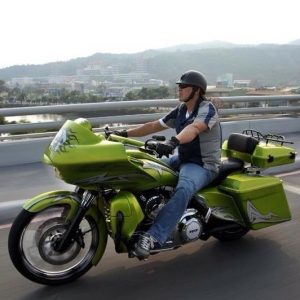 Jacob Chang
Taiwan
I rode from NYC to Alaska and down the west coast this summer, but nothing can compare to Bhutan. Khendu is a fantastic guide. We went out for a day ride around Thimpu and Paro, did the Dachula pass, spectacular scenery, challenging  twisty roads, plenty of hairpin turns, kids running up to us giving us high fives as we rode through. We rode Enfields, which held up very well (would not recommend heavy bikes for this!). It's my dream to some day soon return for a longer ride with TUSK. For off road motorcyclists, this place is one of the Meccas, and Khendu is an experienced motorcross rider (check out his website!), and for someone coming from the states, you can't beat the remoteness and the scenery.….More
Ango Rep
New york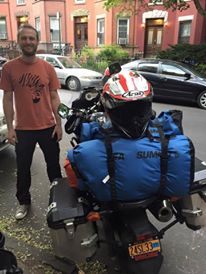 I spent a week with Builder Rider and his crew this summer riding through Western Bhutan. In short, it was a trip I'll remember fondly for the rest of my life. I went solo and was unsure of what to expect. Build and my guides went out of their ways to make me feel welcomed and by the end of the trip I left as a friend, not just a customer. I'd recommend their services to anyone – they'll cook up an adventure for your tastes and bend of over backwards to make it happen. They are honest, easy to work with and a lot of fun.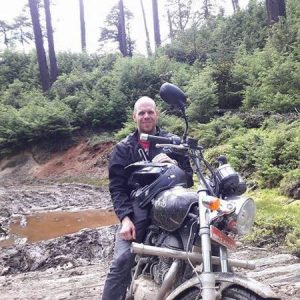 Will Herbert